About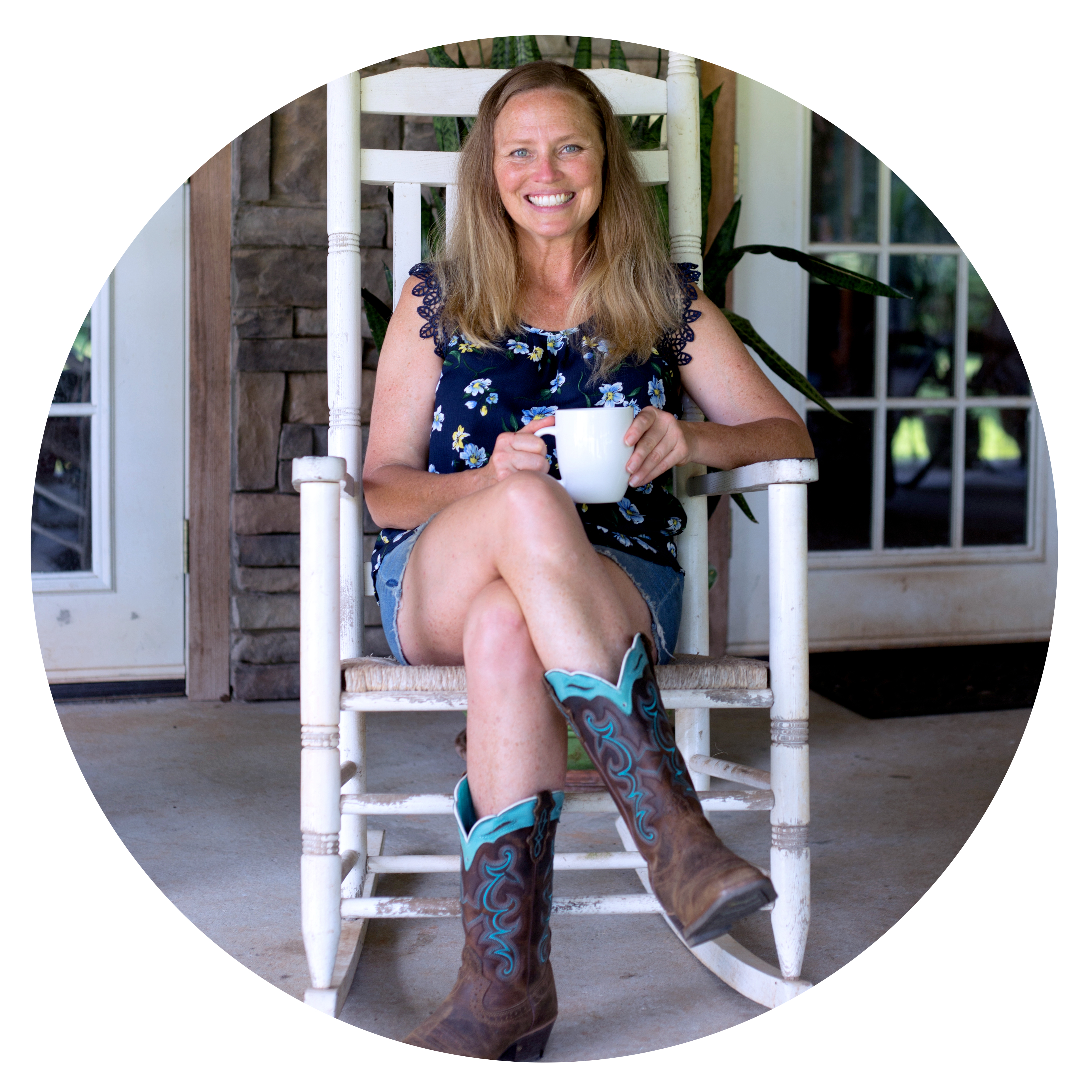 Buffalo Gal Grassfed Beauty is a handcrafted, artisan line of tallow-based skincare made with love in Monroe, Georgia. Our family farm, Carrell Farms, Inc., is our only source for incredibly nutrient-dense Grassfed Water Buffalo Tallow, the star of our skincare line.
Healthy, radiant skin is the direct result of healthy living. At Buffalo Gal Grassfed Beauty, we believe a diet of unadulterated, nutrient-dense plant and animal foods is the basis of truly healthy skin. We seek out and carefully select ingredients that complement your healthy choices. This short list keeps the tallow content and nutrient bio-availability high, and never includes anything toxic or questionable. All you'll find are soothing, nourishing natural ingredients for skincare!
Unlike other ruminant tallows, buffalo have a broad palate, increasing the concentration and range of nutrients they consume and yielding more nutrition than beef tallow. Our ruminant animals eat a variety of cool season grasses, warm season grasses, legumes, and forbes growing in holistically managed soil. It tends to be stiffer than beef tallow thanks to its high stearic acid content, and smells exceptionally clean.
Tallow is an essential skincare ingredient because it closely resembles the oils in our own skin. Many of our customers find moisturizing relief from dry, sensitive or allergy-prone skin with our Water Buffalo Tallow.
At Buffalo Gal Grassfed Beauty, we pride ourselves on the our simple, clean, easy-to-use products. We recommend a Cleanse—Tone—Moisturize (CTM) routine to get the most out of our incredible skincare!
Your purchases support our small family farm, directly promoting carbon sequestration and food freedom through localized and diversified agriculture. You're helping us change the world!
Feel free to contact Shalley, the Buffalo Gal herself, with any questions you may have: shalley@carrellfarms.com or fill out the form on the Contact page.
From Shalley: A Note on Certified Paleo and Organic Labeling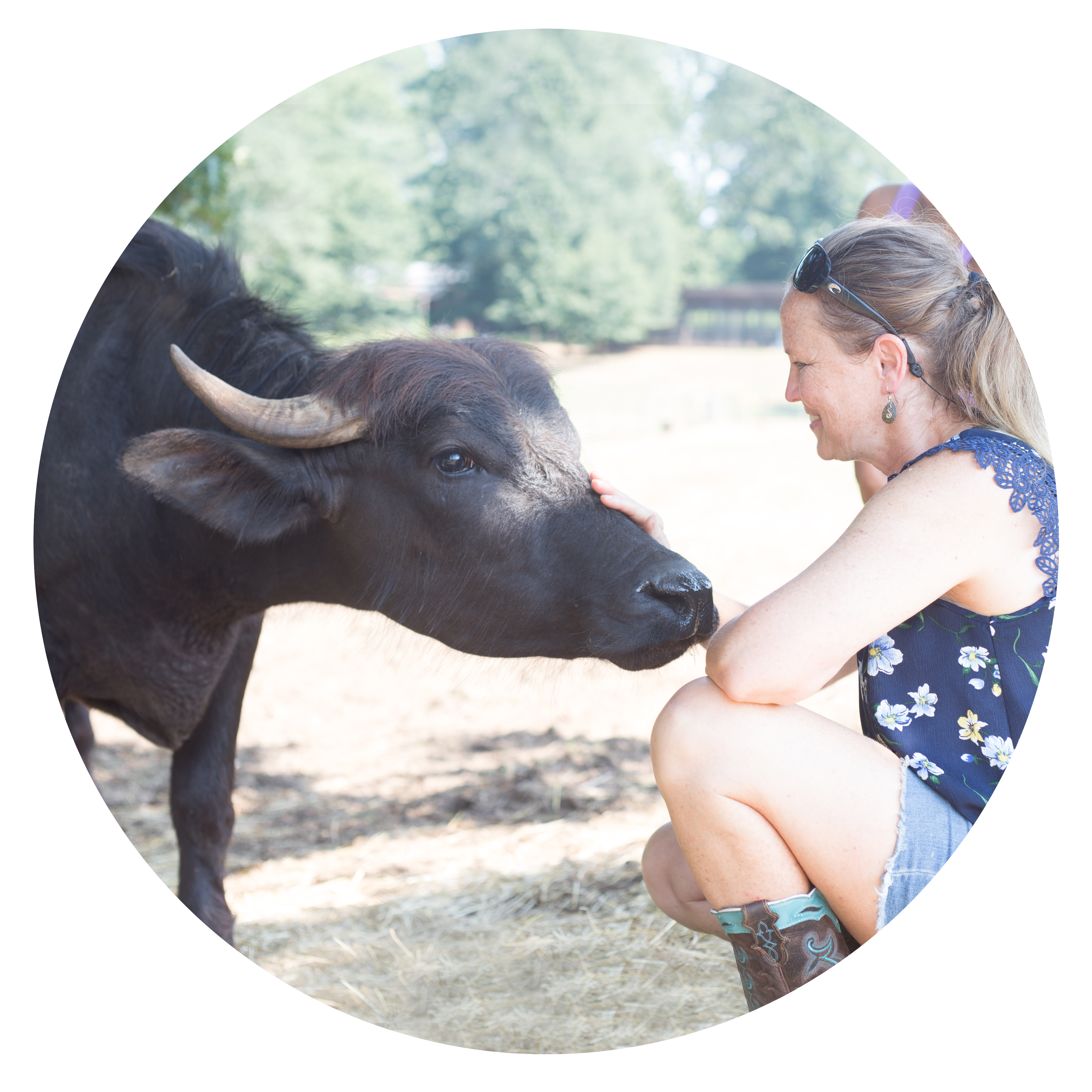 We are diligent in selecting the purest and safest ingredients we can find, and whenever possible we select ingredients that are certified organic because it is a widely accepted standard for purity. So, I'd like to explain why our tallow is not certified organic.
My husband, David and I spent many years being educated in public schools and universities and then several more years "uneducating" ourselves from the indoctrination that, to us, was just not right. From the "nontraditional" species of livestock we raise to the holistic style of land management we use, we intentionally operate outside the commodity box of agriculture. Therefore, government-sponsored endorsements and certifications, such as "organic" are of no value to us.
That stance creates many obstacles for us, and as they say, "no good deed goes unpunished." We still think it's worth it.
There is, however, a peer-based certification program that jives with our long-term outlook and philosophy: Certified Paleo and Paleo Approved by the Paleo Foundation. We appreciate their mission and support their ideals. Being Certified Paleo gives us greater exposure in the marketplace while also providing customers with assurance and confidence that can't be found with other credentials.
Buffalo Gal Grassfed Beauty is a Certified Paleo brand and Carrell Farms is in the process of applying to be a Paleo Approved farm.